EUABOUT GOES TO…
EUROPEAN CONFERENCE ON BATTERIES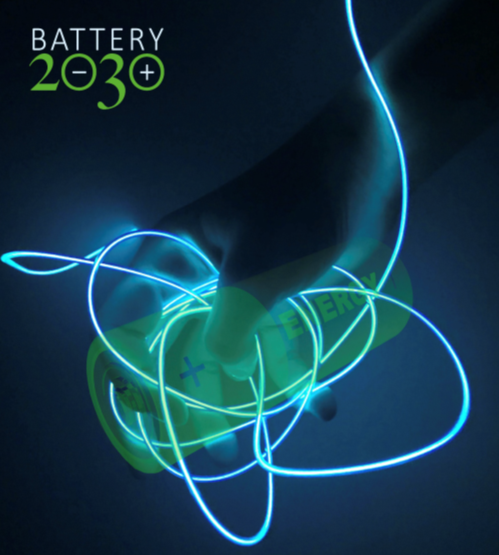 Within the framework of the German EU Council Presidency, the Federal Ministry of Economic Affairs and Energy organized the "European Conference on Batteries" from 24th to 27th November 2020. Due to the Covid 19 pandemic, the event was held in a purely virtual environment. German, European and international players from industry, research and politics met online to exchange information on current and future developments in the field of batteries, to network and to advance cross-border cooperation. In this way, it was demonstrated that even in times of pandemics there is common visions for the future of Europe.
The conference in brief:
The conference focused on how Climate change is the biggest challenge the world is facing nowadays, together with environmental pollution, habitat loss, and decreasing biodiversity,
all having major impacts on our lives, economy, and society. Indeed, the EU's total carbon footprint in 2017 was equal to 7.2 tons of CO2 per person, according to Eurostat.
At this regard, EU launched European Green Deal in December 2019. By 2030, it is expected to reduce EU greenhouse gas emissions of 50% compared with 1990 levels, and, by 2050, to achieve a climate-neutral society, aiming at zero net emissions.
The pathway towards this ambitious target requires fundamental changes in the energy generation and utilization sectors. The shift towards sustainable energy generation and utilization, such as renewable energy sources and electric mobility, may be accelerated by more sustainable, ultrahigh performing and affordable batteries.
The European initiative about this key technology is represented by Battery 2030+. It is the large-scale and long-term research with the task to invent the sustainable batteries of the future in order to enable EU to reach the European Green Deal goals.
The BATTERY 2030+ aims are different: the development of ultra-high performance as well as safe, affordable, sustainable batteries with a long lifetime; The deployment of new tools; breakthrough technologies to the European battery industry throughout the value chain;The enablement of long-term European leadership in existing markets, such as transport and energy storage, as well as future emerging ones, such as robotics, aerospace, medical devices, and Internet of things.
Current challenges invest the overall value chain and new technologies, and innovations are required in order to make sustainable each step of the battery life. Moreover, investments are required to research new mines and metals to distribute different kinds of battery technologies, since the current ones are insufficient to supply enough batteries throughout EU.
However, interesting results have already been developed. Among these, Bühler solution for next generation fully continuous electrode slurry production has revolutionized an important step of the battery value chain. It was compared to traditional batch production presenting more than 50% reduction of energy consumption due to smaller footprint and higher process efficiency. This may represent one of the first steps towards the achievement of the European Green Deal goals.