EUABOUT ATTENDS... "How to finance the greening of your food chain" by SMEunited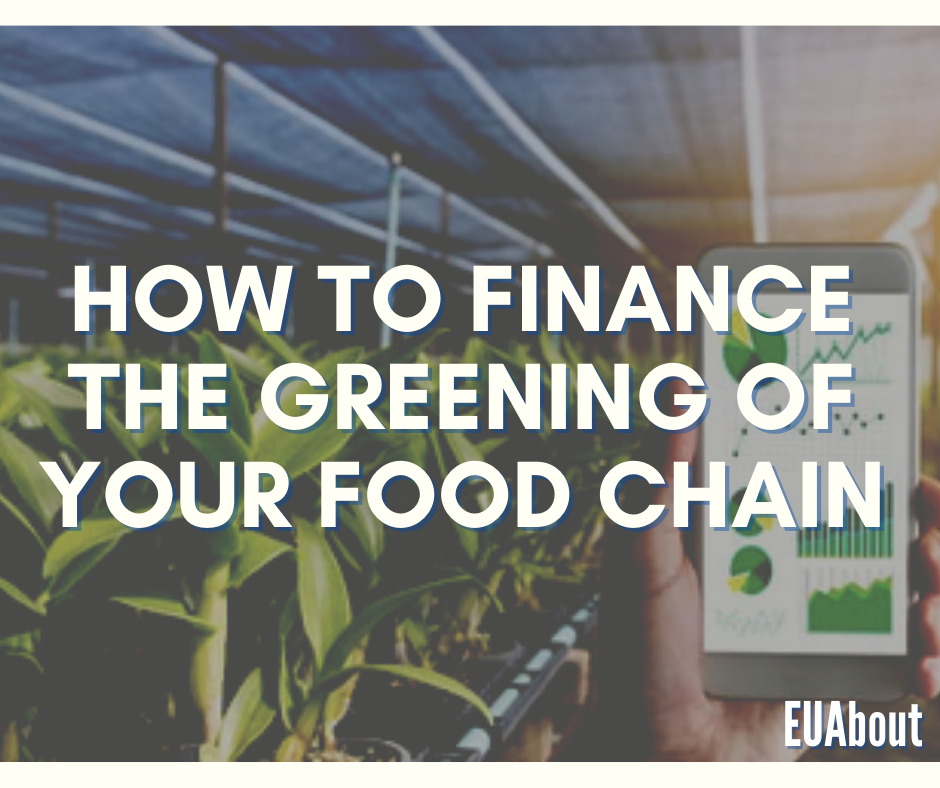 On March 24, the webinar "How to finance the greening of your food chain" was hosted by SMEunited in collaboration with the EU Life Programme.
The meeting identified the role of SMEs as a driving force in the European Green Deal. Mrs Ulrike Rabmer-Koller, Chair of SMEunited Sustainable Development Committee, introduced the webinar highlighting the aim of the organization in orienting its service in support to European companies, including those getting closer to a sustainable transition in the food sector. As explained, the willingness of enterprises to approach opportunities coming from green practices is growing considerably, even though the challenges connected to changes in the food chain often represent a constraint. In this scenario, it is of crucial importance to take action to encourage traditional SMEs to become more sustainable.
The discussion focused on the necessity of SMEs and policy-makers to embark on a virtuous cooperation as Ms. Porganyi, Sectoral Policy Adviser, presented the leaflet which collects good practices on how to embed sustainability into the core business of companies. The insights were divided into five areas of sustainable transition in the food sector: waste, water, energy, packaging and raw material.
The webinar also hosted Ms. Manteau, CMA Food Waste Advisor, who introduced a study carried out by the Chamber of Craft and Business of Nouvelle-Aquitaine Region on the challenges that food businesses have to cope with when approaching sustainable value chains and the possible solutions. The representative of EU Life Programme, Ms. Schumannova intervened in the discussion and gave an overview of the funding opportunities for SMEs working for climate-friendly food systems and circular economy actions. Two SMEs that participated in the Life Programme took part in the webinar and shared their experience in improving the environmental performance of their products. Specifically, the Aroma System s.r.l. developed "PLA4COFFEE", a new improved production process for coffee capsules based on PLA (polyactic acid) as a substitute for PE, PET and aluminium; whereas, Arhel Ltd. developed a new technology to extract bioactive milk proteins from whey waste and reuse them for pharmacological and cosmetic purposes.
EU upcoming strategies and objectives in the food system were described by DG SANTE, Ms. Chehlarova who emphasized the role of the Farm to Fork Strategy in reducing the sector's environmental and climate footprint, as well as she illustrated the EU planned initiatives and legislative proposals.
The conclusion of the event has seen Mr. Salsi, Head of Unit of the Life Programme, stressing on the need of clear legislation and underlining the fundamental role of EU financing programmes to enable SMEs to follow greener pathways.