EUABOUT attends… Webinar on "Efficiency of Urban Water Infrastructure" by the China Europe Water Platform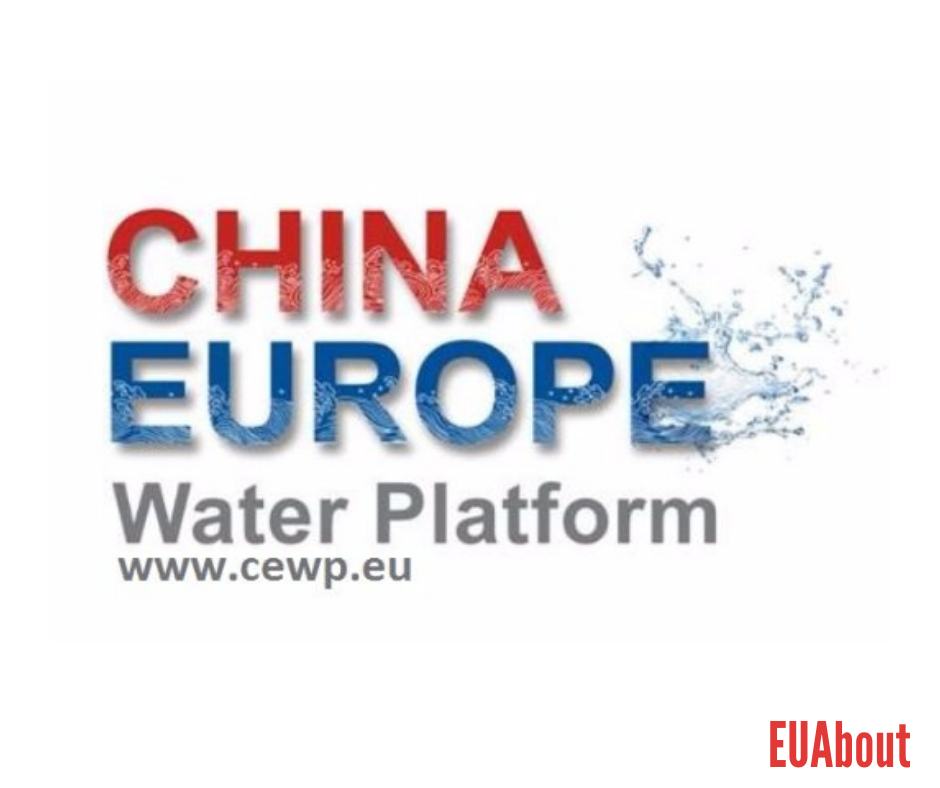 On March 30, the China Europe Water Platform hosted a webinar on the efficiency of urban water infrastructure. The webinar represents the 2nd session of the seminar addressing approaches to ensure sustainable water resources provision, wastewater treatment and flood prevention measures.
Henrik Dissing, CEWP Coordinator for business cooperation, led the introduction of the event by mentioning the several challenges that China and Europe have to face within the water and urbanization field, such as water scarcity, water quality and climate change.
The discussion followed with Xiaochang Wang, Professor at Xi'an University of Architecture and Technology, who gave an overview regarding the principles for Water Wise Cities' implementation based on the urgent need for a paradigm shift, which should require resource recovery in order to meet growing needs, an economy and livability-oriented development and a sustainable system design. Policies on water solutions were examined by Yuanchao Xu, Water and Climate Risk Assessment Analyst at CWR (China Water Risk), who outlined an analysis carried out on current economic and water situation, by using "bathtubs" as unit of measurement of water consumption. In response to the need to reduce water consumption, since 2011 China has elaborated a national policy based on water quotas and allocation, pollution reduction and improvement of water efficiency. Among them, China's water use cap significantly diminished the pressure on the Yangtze river which constitutes an inestimable resource for the whole country.
In the context of ensuring the improved efficiency of urban water infrastructures, the project of "Aguas de Santo André" is exemplifying. Luis Felipe Faisca, Aguas de Portugal's Senior Board Adviser, introduced a multi cross-sector approach to reuse industrial water and maintain the drinking water system through wastewater treatment to be implemented in the Southern region, where the presence of Santo André river represents a major opportunity for harbor expansion. The discussion continued with Östen Ekengren, Executive Vice-president of the Swedish Environmental Research Institute, who shared concerns on the current capability to collect water in the face of potential water shortage deriving from climate change. Therefore, the ability to treat water and improve its quality in a Circular Economy perspective becomes a strategic tool to use for multiple purposes, including the agriculture sector and energy production.
The webinar also gave an opportunity to introduce Danish and Italian projects to manage and improve urban water infrastructures. Business Developer of Kruger, Søren Carsten Nielsen, provided insights concerning Non-Revenue Water (NRW) problems and presented a 6-layer activity plan as a solution to measure water pressure and lower water leakage and energy consumption. Agostino Avanzi, Representative of IWS (Integrated Watercare Solutions) illustrated engineering solutions for the reduction of water losses and for the development of numerical models allowing predictive functions of networks behavior.
The conclusion of this event has seen the speakers recommended the connection between demand and supply to develop an integrated water management system, which involves companies at the local level and includes policy-makers into discussions. As Professor Xiaochang Wang commented: "There is just one water. It can be useful no matter where it comes from, we just have to understand how to use it".