EUABOUT
WEEKLY
SELECTED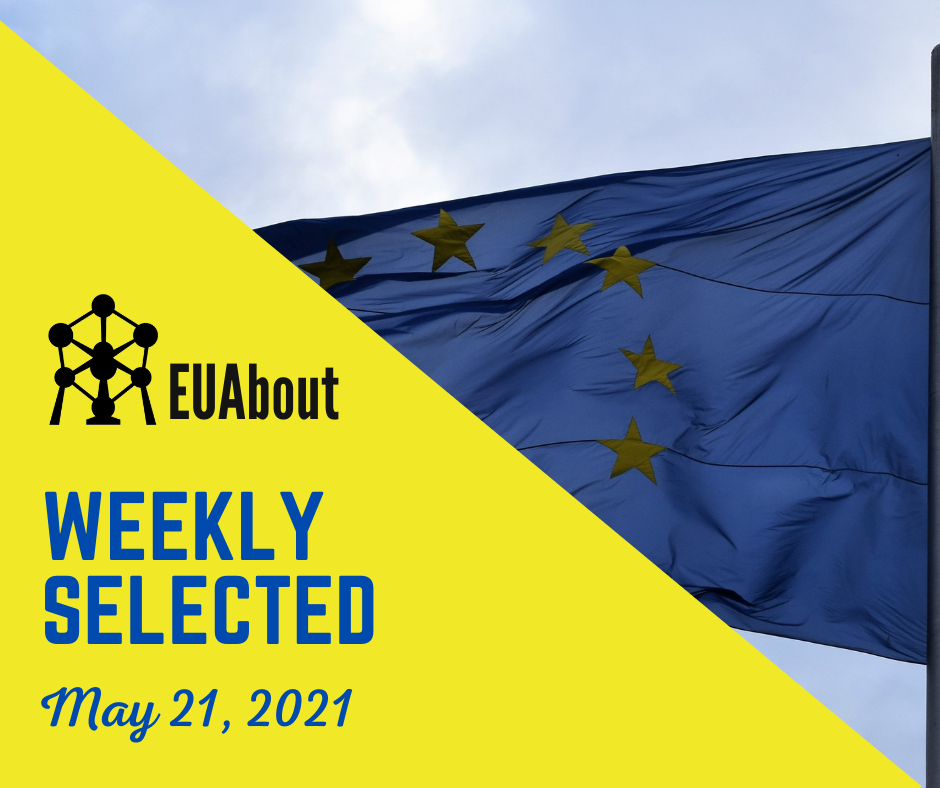 EU INSTITUTIONS REACH AGREEMENT ON DIGITAL COVID CERTIFICATE
On May 20, the European Parliament and Council agreed on the Regulation regarding the EU Digital Covid certificate which anticipates its implementation by the end of June. The negotiations on the certificate for the Commission have been led by Commissioner Didier Reynders in close cooperation with Vice-Presidents Vera Jourová and Margaritis Schinas and Commissioners Thierry Breton, Stella Kyriakides, and Ylva Johansson.
The key characteristics of the Covid Certificate include coverage of vaccination, test and recovery, will be available in a digital and paper-based format and will be free of charge. Furthermore, Member States will have the possibility to use such certificates for national purposes, according to the national law, and it will also prevent from the application of additional travel restrictions.
EC PUBLISHES FIRST REPORT ON TOBACCO PRODUCTS DIRECTIVE
On May 20, the Commission released the first report after the adoption of the Tobacco Products Directive in 2016. The EU has since experienced a strong reduction in smoking rates, however certain issues should still receive further attention. Among them, the enforcement at the national level and better consideration of new markets development, such as novel tobacco products.
The Directive represents a comprehensive set of EU tobacco control policy rules through health warnings, the creation an ingredients database and regulation electronic cigarettes. The report states indeed regulation definitely contributed to the improvement of public health by tackling labelling, assessment of ingredients and cross-border distance sales.
Stella Kyriakides, Commissioner for Health and Food Safety, said: "With Europe's Beating Cancer Plan we are proposing bold and ambitious actions to reduce the use of tobacco. We have set a very clear objective - to create a tobacco-free generation in Europe, where less than 5% of people use tobacco by 2040. This means enforcing EU tobacco legislation more strictly and helping it keep pace with new developments. EU legislation on tobacco has clearly had a positive impact on smoking rates in the EU, but to meet our target, we must set our sights higher. The upcoming reviewing of the Tobacco Products Directive will be an important part of this work."